It can be difficult to pinpoint the root cause behind a patient's illness. People are often unsure of how to find the right information, or do not even know where to look for it. Online content is becoming increasingly relevant for patients seeking medical care and treatment. As a healthcare professional, you want your business to appear on the first page of search results whenever someone searches for health issues in your area.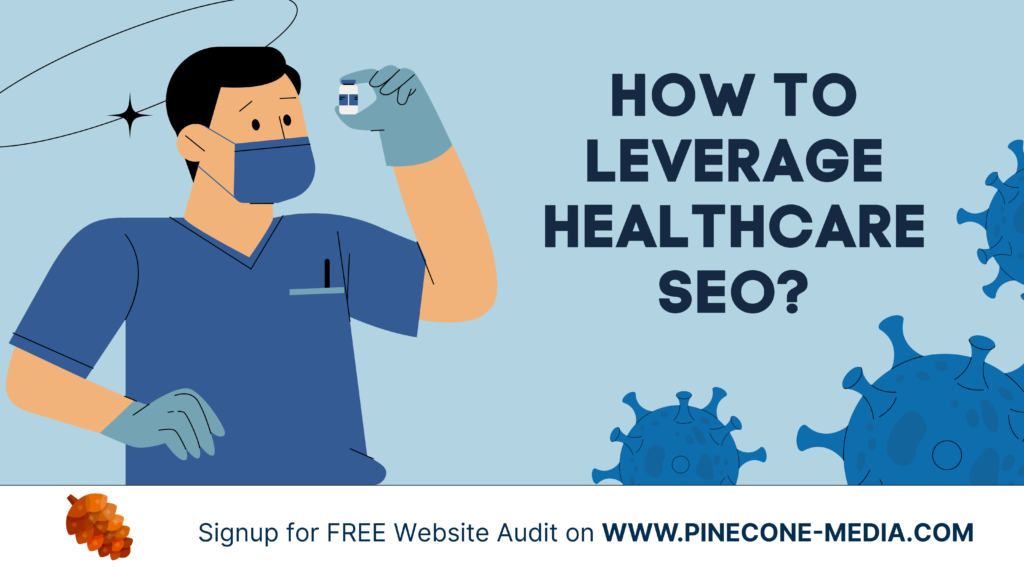 SEO (or Search Engine Optimization) is a practice that helps web pages rank higher on Google, Bing and other search engines. This can mean that your organization's website will appear higher in search results than other medical organizations in the area. When someone searches "medical practices near me" or "how to treat a concussion," they may be more likely to click on your business if it comes up first. Wiki pages are also becoming increasingly popular among consumers looking for medical advice. Articles written by your team members can help build credibility and establish your expertise as an organization. In fact, most consumers find trustworthy information more valuable than advertisements. Customers return to sites with expert content and stay long enough to learn about your services.
Signup for FREE Website Audit!
Contact us today for a complementary digital marketing consultation: info@pinecone-media.com
Website: https://pinecone-media.com