In today's world, content is more than just words and images. It is an interactive, multimedia experience that allows you to meet your customers where they are and offer them the products, services and experiences they value most. Content can be created in-house or outsourced. Using a combination of sophisticated technology and a deep understanding of human behavior makes it easier to develop engaging content that engages audiences on a personal level.
Your business needs to grow and stand out. Great content is key, and so is getting it ranked on Google's 1st page. Our team of SEO experts can help get you there with a free SEO audit that lets you know exactly what we can do for your business.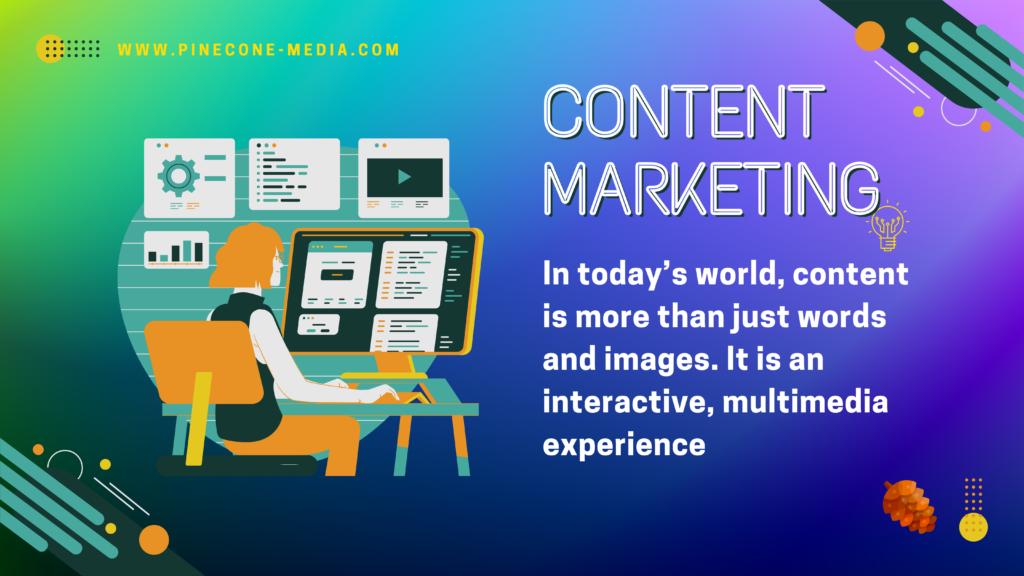 Signup for FREE Website Audit!
Contact us today for a complementary digital marketing consultation: info@pinecone-media.com
Website: https://pinecone-media.com